Dr. Roderick Keener, O.D.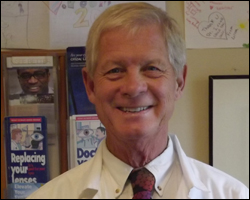 Dr. Rod Keener graduated with his Doctor of Optometry degree from the University of California, Berkeley School of Optometry. Serving 4 years in the U.S. Army as Captain and Optometrist for the Medical Service Corps in the U.S. and Korea (Eye Doctor for the famous MASH unit), he returned to Berkeley to study in the Master/Ph.D. program, completing a variety of research projects and recieving the prestigious Garland Clay Award for excellance in researches. He has taught as an Associate and Clinical Professor at the U C School of Optometry in the General Patology and Contact Lens Clinics. Dr. Keener has been in private practice for over 36 years. A member of the American and California Optometric Associations, he served as Educational Chairman and President of the California Optometry Alumi Association for 10 years. Dr. Keener has also voluteered for Outreach Vision Science and Eye Safety Programs in Contra Costa Elementary schools, for 40 years; has coached High School and Jr. College sports teams for 20 years; and has joined medical teams on Missionary trips to Guatemala for 10 years.
Karen Fryer – Office Manager,  Optometric Assistant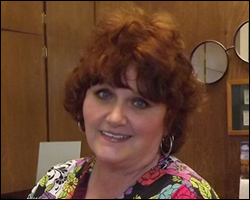 Karen has beeen in the field of Optometry for over 20 yrs. She has been with Dr. Keener for almost 18 of those years and is an intregal part of his practice. She can do anything from pre-testing patients, to prescribing and training new contact picture lens wearers, to handling all insurance claims, and to always making sure we have an abundant supply of current ,modern frames that will make every glasses wearer look their very best! She thoroughly enjoys working with all of our patients, new and old, and she can help you with anything you may need involving your visual needs.
Valerie Tee – Optometric Assistant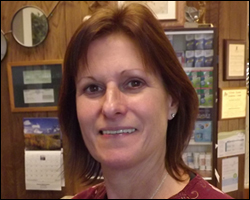 Valerie has been in the Vision Care Field since 1990 and has been with Dr. Keener for the last 10 years. She is skilled in pre-testing patients as well as assisting Dr. Keener. Her knowledge in eyewear is valuable in helping patients select the ideal frame. If patients need contact lenses, her knowledge in fitting and training is very beneficial. Valerie has over 5 years of experience in the field of Opthalmology,as well, and has excellant knowledge in the workings of the eye.